"Man's mind, once stretched by a new idea, never regains its original dimensions."  – Oliver Wendell Holmes
My years of research and study have led me in many different directions to help others. When I sit with someone in my office, I often get "intuitive flashes" of what is going on with them that has nothing to do with what they are saying or why they even came in to see me.
I might get an intuitive flash that they have a blood sugar imbalance issue or that they are possibly diabetic. I might also pick up on virus being present in their body and find out that they have been dealing with herpes for years.
They might come in for a health issue and I get an intuitive flash that their spouse has recently asked for a divorce. They may come in to sort out a marital issue and I pick up on a thyroid imbalance or even Hashimoto's which as not yet been diagnosed.
What is amazing to me is that if I get out of my own way and allow myself to be a channel for healing on any level, information comes to me that is beneficial to that person in front of me.
Before I start work in my office, I also ask for guidance to give me any information that might be helpful for who I will be meeting with that day. I also ask to be a channel of service and for protection for all involved.
This might seem "airy fairy" or too "woo woo" for some. Often I don't even mention that I have done this, but I do use the information that has been transmitted to me, to help those who seek out my services.
I cannot forget what I know. And you cannot either.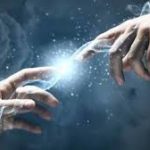 Perhaps there are things that have been nagging at you, thoughts you have tried to avoid thinking about, things you've noticed in your relationships or your health that you have chosen to try to push out of your mind.
Your higher self, guidance, angels, universal intelligence, the source, the Almighty (or whatever name or words you use) is trying to communicate with you. Keep open to that communication, trust it and follow it. If what you hear is for the good of those around you as well as yourself, it is probably coming from a true source.
Ignoring the wisdom that is coming to you can even create depression, anxiety or various health issues. Don't forget what you know…your higher self (again whatever words that you use to refer to this) not only knows what is best for you, it wants you to incorporate it, listen to it and when you do…you will give you stronger and more positive guidance!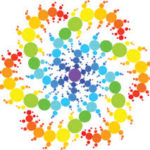 Dr. Elena Michaels is a naturopathic doctor, holistic psychotherapist, family therapist and clinical hypnotherapist who has been helping people create happiness, enhanced health and well being and more joy for over 30 years. Her passion is helping others regain their power physically, mentally, emotionally and spiritually, to become a master of their lives.