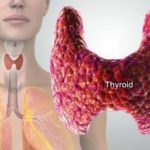 Do you have hypothyroid (low thyroid)?
Have you been told or do you think you have Hashimoto's?
Are you overwhelmed and confused trying to find your way through all the information out there?
Would you like to go though regaining your health with a group facilitated by Dr. Elena Michaels, a trained clinician and thyroid expert?
Our first meeting:
Monday, January 8, 2018
Meeting twice a month
2nd and 4th Mondays of each month
6:30 PM – 7:40 PM
$25 per meeting
This is an opportunity to:
•Take charge of your health
•Find your way through the maze of information on thyroid issues
•Be in a group with similar health concerns where you can be supported and learn
•Use your head to get well and go at your own pace
•Bring balance to your emotions and mental functions that may have been disturbed from low or high thyroid and/or Hashimoto's
•Understand the "why's", "how's" and specifics of what you need to do
•Get ahead of Hashimoto's, bring balance to your body and mind…and HEAL
You may have been told:
•You are imagining your symptoms
•Your lab tests are "normal"
•There is nothing wrong with you
•Maybe you just need antidepressants because you keep saying you don't feel well (yet you think it's more physical than mental/emotional)
•You're depressed and anxious (with or without a reason)
•The doctors can't find anything wrong with you
•You must just be a hypochondriac, lazy, or even crazy…and maybe you've started to feel that way
You don't have to figure this out on your own.
I've been there, and I can help you find your way back to health where you can feel like more of a master of your life, instead of a victim.
•The Hashimoto's Head Start Group is a cost effective opportunity to work with a thyroid expert at a fraction of the cost of individual appointments.
Call 661 250-4395 to hold your spot.
Space is limited.
This group is open to both men and women who have thyroid issues and concerns, who feel overwhelmed, confused and want and need guidance and support to regain their health and well being.
Payment is required in advance and details will be given to you when your call is returned.