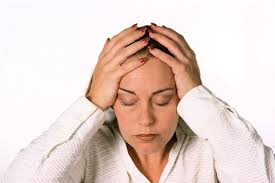 People come into my office with anxiety, depression, weight concerns, hair loss, insomnia, heart palpitations, digestive issues, feeling cold frequently, brain fog, memory issues and other concerns.
They are often told by their doctors that they are "fine" and "normal" yet they feel feel that something is just not right with them. Sometimes their doctor may suggest antidepressants because the person has continued to "complain".
Thyroid issues are often involved in these situations. If there is elevated TSH (according to the bell curve on the doctor's lab results sheet) T4 medication (Synthroid, levothyroxine, etc.) is prescribed.
There may be no discernible results from taking the medication and the person still feels awful, or there may be minimal improvement.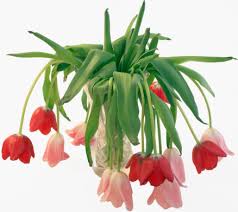 Looking only at the TSH values and not addressing the symptoms and concerns of the person, is like taking your car into the shop when it isn't running well and asking the mechanic to only look at the rear left tire!
There is so much more to addressing the underlying mechanisms creating the symptoms. People will tell me their doctor "ran tons of tests" yet when I get a copy of the labs it isn't even close to the very basic tests I run to find out what is going with a person. How can someone be told they are "fine" and "normal" when the tests aren't even done?
The TSH values tend to jump around, going up and down. Trying to get TSH in range is not the most effective way to address the situation. Since more than 90% of low thyroid (hypothyroid) cases are really undiagnosed Hashimoto's (autoimmune thyroid), it becomes more of an immune system issue. The immune system is attacking the thyroid gland and often other body systems and organs as well. As the thyroid gland continues to be attacked, symptoms become more disconcerting and the person seeks help and direction. By the time they come into my office they are frustrated, exhausted and often angry that so much time has elapsed without getting the help they wanted from their doctor.
The blood tests for Hashimoto's are TPO (thyroid peroxidase) and TGB or TGA (thyroglobulin) antibodies. Close to 10% of us test positive for these antibodies. Most commonly the tests aren't even done but when they are done, there may not even be any symptoms. However, left unaddressed, symptoms will develop over time as the thyroid gland (and possibly other tissues) are destroyed. Another issue is that the antibodies go up and down, so just because they don't show up on a test, doesn't mean they aren't present…the test may have been run when the antibodies were in their "low" cycle.
Insurance companies are now being more strict with what they cover. Because of this, doctors are often reluctant to run antibody and other tests that could provide the information needed to figure out what is really going on.
Managing the immune system is the most effective way to address Hashimoto's. I see chat groups and facebook pages with people (mostly women) trying desperately to find a doctor that can "get the right medication and dosage to get their TSH balanced". That isn't the answer…addressing the immune system yields much more satisfying and healing results.
If you feel frustrated with your path toward health, have not been improving or getting the help you need, let me help you.
I've been there…misdiagnosed, watching my life pass by, wondering if I would ever feel like myself again, too exhausted to be motivated or excited about anything and feeling depressed and anxious about all of it.
I can help you learn how to get control and manage your health, address your immune system, regain your balance and power and move forward creating a wonderful life for yourself. With the right tools and your own commitment to healing, you can regain your vitality, enthusiasm, energy and joy.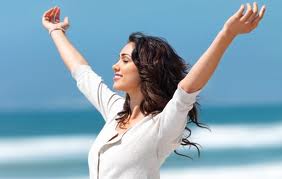 I look forward to hearing from you and helping you on your journey toward health!
Dr. Elena
Dr. Elena Michaels is a naturopathic doctor, holistic psychotherapist and clinical hypnotherapist who has been helping people access their inner innate healing power for over 30 years.  Having personally overcome many health challenges including cancer and Hashimoto's Thyroiditis (autoimmune disease), her passion is helping others regain their health and vitality, taking control of their life.  
Go to DrElena.com for helpful handouts.