So you have decided to go gluten free.  You have avoided all gluten for several months but you still feel tired, depressed, anxious, bloated, have pain, may be carrying excess weight…and more.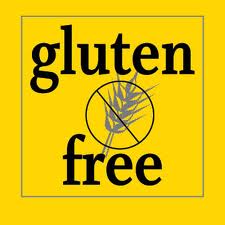 Why?  You've been so "good", brought your own food to parties, had great will power and can't figure out what's going on.
Here are some things that might be happening…
1.  If you are still eating dairy…even organic dairy, your body may be "reading" that as gluten.  Gluten and dairy cross-react.  So you may have been very diligent in avoiding gluten, but if you are still eating dairy, your body may still be reacting.
2.  You may have given up gluten, but if you are still eating grains and flour…even gluten free grains and flours…your body may be reacting as if you were eating gluten!  This is because there is now cross-reactivity between many grains.  Going gluten free may not be enough…you may need to go grain free…totally and completely grain free.
A patient of mine came into the office frustrated and confused.  She had been very diligent about avoiding gluten and dairy and had been doing well.  But she agreed to meet a friend at a neighborhood bagel shop to "catch up".  My patient was very emphatic that she didn't eat one bite of a bagel, no cream cheese, nothing…she just had herb tea while her friend ate bagels and cream cheese.
But my patient started having severe symptoms soon after that…gluten-type symptoms.  One of her particular symptoms is that her face would swell up, her brain would feel foggy and she would feel incredibly fatigued.  All of this happened and she hadn't eaten any gluten or dairy. What gives?
As amazing as this sounds, it is true and I have seen it happen many times.  The gluten sensitive person gets the symptoms just be being in a place where gluten is very prevalent.  In a bagel, donut or cupcake shop, or even in a pizza restaurant…it's in the air!  The particles are airborne and the person can breathe them in.
Going gluten free, being gluten sensitive, dealing with autoimmune issues…this can be complex.
Be vigilant, read labels and stay out of "risky places"!  Avoiding environments where bread is baked, can actually help you stay gluten free.
Be well, be safe.
Yours in health, healing and happiness,
Dr. Elena 😉
Dr. Elena Michaels is a naturopathic doctor, holistic psychotherapist and clinical hypnotherapist who has been helping people access their inner innate healing power for over 30 years.  Having personally overcome many health challenges including cancer and autoimmune disease, her passion is helping others regain their health and vitality.  DrElena.com for helpful handouts.